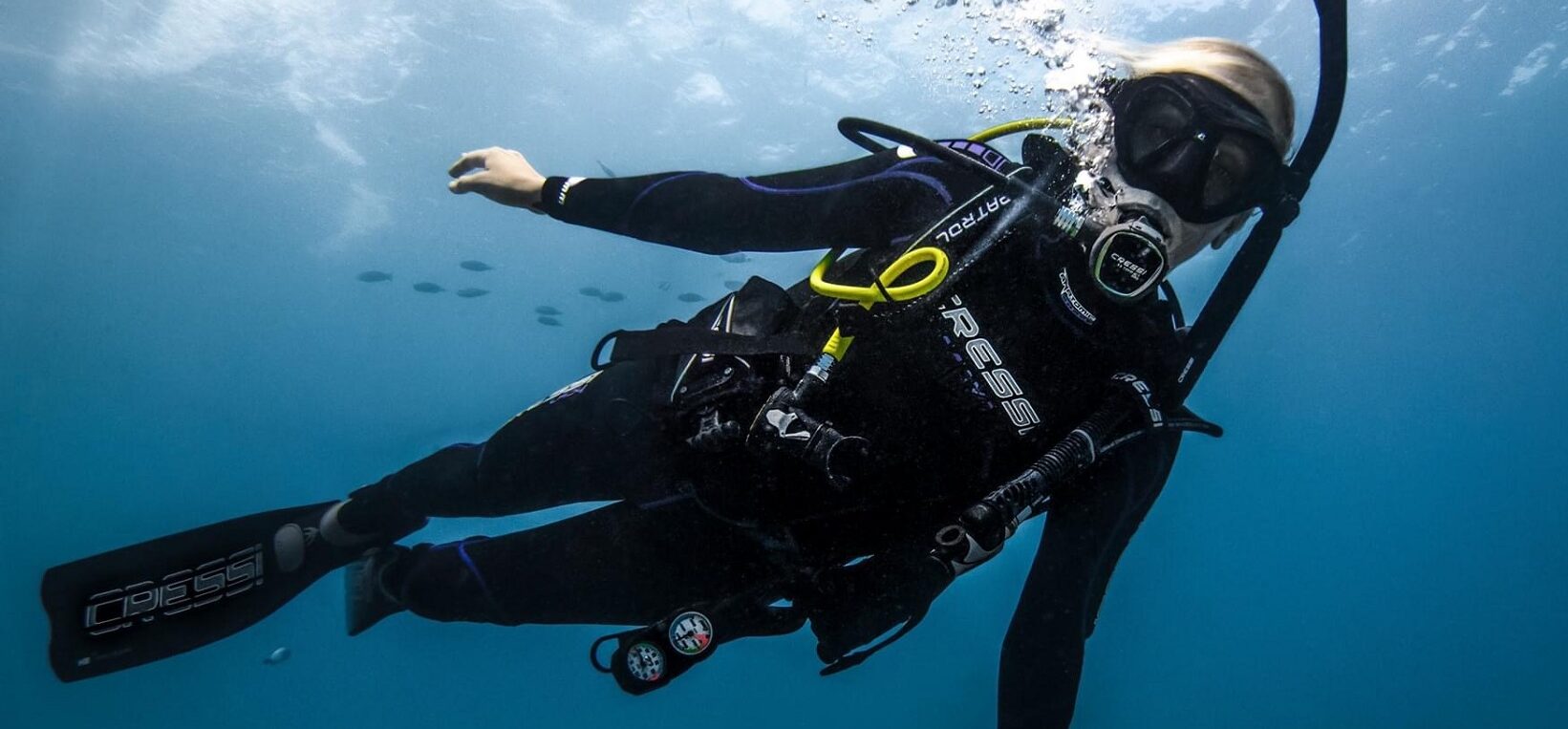 Exploration dives are addressed to certified divers who wants to explore the underwater treasures of Cretan sea. Historical and mondern shipwrecks, airplanewrecks, underwater caves, amazing reefs with unique sea life and crystal clear water are just a few of the amazing dives sites of the island.
Enjoy private premium services with your buddy, friends or family and dive in the most famous sites of the island. Choose between shore dives , boat dives or road trips for diving in South Crete .
We also offer refresh dives for divers who have been inactive for a long time, usually more than 6 months. In this program, we aim to refresh your diving skills in relatively shallower water, so that you can perform a deeper or a boat dive next time, safely and with confidence! Our main goal is to make you feel comfortable again with the equipment and remember the whole diving process and skills.
Exploration dives can take place in the area of Mononaftis with car or in Dia Island , Hersonissos and Fodele by our 9-meter luxury rib boat. An other choice is our private road trips to South Crete for wreck or cave diving in amazing sites.